Winners for 2020 announced!
We're pleased to announce the winners of the Rowena Macrae-Gibson Student Award for 2020. Kimberley and Frances will be joining us at LILAC 2022.
Kimberley Stansfield studies MA Library and Information Studies at UCL part-time whilst working as a Library Assistant at the London Library where began her professional career as a Graduate Trainee. She looks forward to a career in academic libraries and is fascinated by the emotional aspects of information literacy and the changing professional identity of librarians. Kimberley is excited to attend LILAC for the first time to meet people across the field and learn more about all sorts of IL.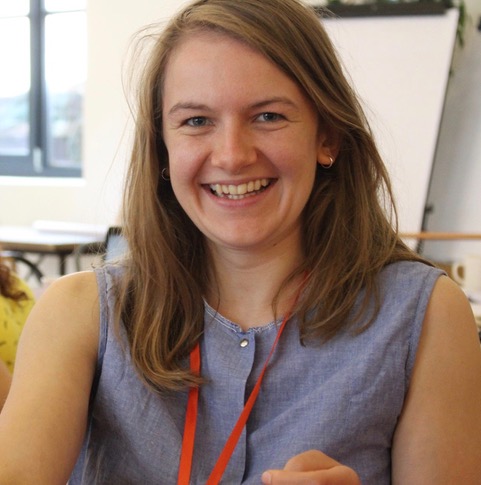 Frances Marsh is in the final stages of her part-time MA in Library and Information Studies at UCL, saving the most interesting Information Literacy module for last! She is writing a dissertation on critical information literacy and decolonisation and also works as Senior Library Assistant at the Scott Polar Research Institute in Cambridge.
Congratulations to both!
---
The award (named in honour of former Information Literacy Group Vice Chair Rowena Macrae-Gibson) entitles two students to attend LILAC. The award includes a full conference place, including networking evening and conference dinner, and UK travel and accommodation expenses up to the value of £225. The award is aimed at newly qualifying professionals. We welcome applications from full-time or part-time students (including distance-learners) registered for a UK-based first degree or taught postgraduate qualification in information/library studies or information literacy (IL). It is not essential that applicants are current members of CILIP or its Information Literacy Group.
To apply applicants must complete parts A and B below on the application submission form;
Part A
Write a reflection on what inspired your interest in IL. Perhaps a teacher, lecturer or colleague sparked you to think about the importance of IL; maybe a book or journal article you read stimulated your interest; did you attend a particular IL workshop, talk or webinar, or perhaps you were inspired by the users of the library where you worked, or your own experiences as a library user? We are looking for a personal and individual piece of writing that reflects your own experience (Maximum 250 words).
Part B
Study the programme for LILAC 2020. Imagine that you have been asked to organise a 40 minute panel discussion as a last-minute addition.
(i) identify and justify a relevant theme for the discussion (it should be one which will have wide appeal to delegates)
(ii) which speakers from the programme would you invite onto your panel and why?
(iii) draw-up a brief outline of how the panel session might be structured with indication of the key questions to be addressed by your panel (Maximum 400 words).
How to apply
To apply for the award you will need to register as a member, or if you have already registered, just login to your account using the link at the top of the page. Once logged in to your account, scroll down to the awards section and select 'apply now' to complete your application.